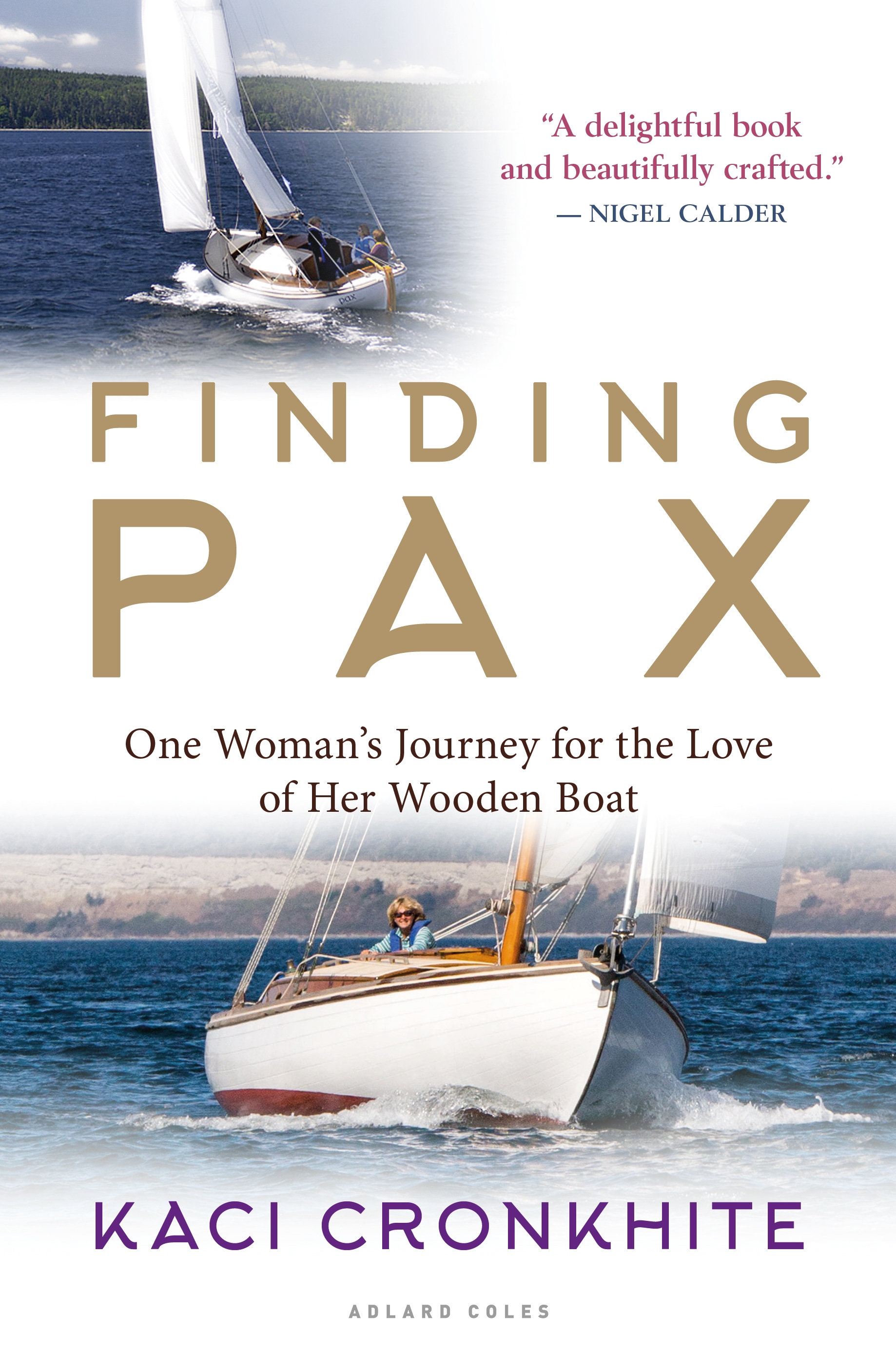 Expanded Edition!
Fall 2018
Finding Pax is a story of discovery and reconnection like no other. Having fallen hopelessly in love with a 1930s Danish spidsgatter, a beautifully constructed 28 ft wooden double-ender, circumnavigator Kaci Cronkhite embarked on an international search to unravel the mystery of the boat's past, and discovered the many lives Pax touched since she first hit the water in 1936.
The search took her to remote harbors of British Columbia, to a 3-generation marina in the Port of Los Angeles', and to the harbors, boatshops, archives, and homes of generations in Denmark. What she found changed some families' history. "By finding her story, you've given us ours," said the granddaughter of the boat's builder, Karl Thomsen. The writing is poetic, spare, and full of wisdom.
"The boat appeared when I didn't expect or, frankly, need her. My bucket list was empty. Life was full…But sailing towards me was a boat that would stir the waters, waking decades of loss, revealing history untold, and restoring a legacy that was lost in the wind. For her and for me, I had to wade into that water. I had to go, to search, to find."-KC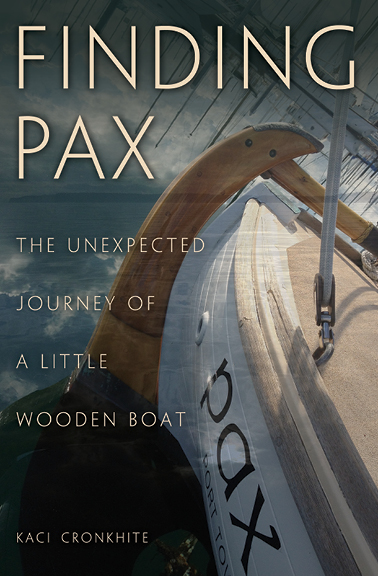 HISTORY OF FINDING PAX
The first edition of Finding PAX was launched August 2016 at the 40th Port Townsend Wooden Boat Festival and sold out in less than a year. More than 1500 people in 26 states and four countries purchased the book. Many were surprised by the ways the story touched their hearts, according to reviews.
In October 2017, Adlard Coles/Bloomsbury of London, acquired worldwide rights to Finding PAX and a prequel, WHEN A COWGIRL GOES TO SEA, by Kaci Cronkhite.
Subscribe here, to receive news about events, books, and journeys via email.